Get Started Now.
Free, no-risk consultation!
FAQ: What You Need to Know
Do you handle cases in my state?
Yes. We are a nationwide team of experienced bicycle and motorcycle injury lawyers. Our team has handled cases in all 50 states.
Will I have to go to trial?
We prepare every case we handle as if we are going to trial. This is not because most cases go to trial, but rather to allows us the best opportunity for a successful settlement. We are a team of highly sought after and successful trial lawyers. This is important, since, it is vital that the insurance company understand that if a fair settlement offer is not tendered we are ready, willing and able to go to trial.
Our job is to maximize your recovery and inconvenience you as little as possible. Ultimately, the decision to settle or go to trial is yours. Approximately 90-95% of our cases will settled before getting to trial. But you should know that if we need to go to trial, you have strength on your side!
What type of cases do you handle?
We ONLY handle bicycle and motorcycle accident cases. We limit our practice to all bicycle and motorcycle collision cases. These can be caused by product defect, road way design, negligent vehicle or a dog off leash.
What about the damage to my bike?
If your bicycle is damaged our bicycle accident lawyers will assist you getting it repaired or replaced. We never charge you a fee to resolve your property damage. In addition, this part of your case can be handled right away; you do not wait for your injury claim to be resolved. You may be entitled to replacement value of your bike, not "depreciated" value insurance companies will try to offer you.
Should I accept the insurance company's offer?
This depends greatly on the specifics of your case. As a general rule, insurance companies like to resolve claims for as little money as possible. The insurance company is not on "your side", in fact the less they pay to resolve claims the better their financial bottom line is. With that being said, there are times where a reasonable offer is being made.
It has been our experience, that often the more serious the injury the less reasonable the insurance offer is. This is because the insurance company is able to take advantage of persons that are not educated as to what a reasonable offer is. This is why a consultation with one of our bicycle accident lawyers is so critical. We handle these claims every day and will be able to assess whether the offer you are being made is fair. Often, if the offer is in the ball park of being fair, we can give you some tips to increase the offer without hiring a lawyer.
For a free consultation with the bicycle injury lawyers at Kass & Moses, PC, without any obligation, you may:
Call: 1-844-Bicycle (1-844-242-9253)

Email: andrew@kassandmoses.com
"Everyone was amazing!!! …
I truly did not have to worry
about anything."
— Faith L.
– SETTLEMENT –
Illinois cyclist sustains a mild concussion and settles case for policy limits of
$100,000
We Get
Results.
Kass & Moses | Motorcycle & Bicycle Personal Injury Attorney
Kass & Moses | Motorcycle & Bicycle Personal Injury Attorney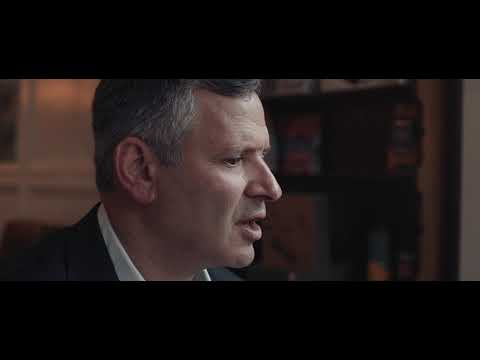 Andrew Kass and Joel Moses met in 1989 while studying law at the John Marshall Law School in Chicago. After receiving their law degrees, the two went on to form the Law Offices of Kass and Moses, P.C….read about the team
We take care of Everything
You'll never have to take another call from your insurance company!
Call now! 1-844-732-5071
Personal Injury Lawyers Dedicated To Helping Bicycle Accident Victims
Have you or a loved one been hit by a car or hurt in a crash? Contact Kass & Moses for a 100% free consultation. Our lawyers are committed to protecting the legal rights of the biking community.
When a fellow cyclist is injured, it is personal to us. If you have been hurt, the team at Kass & Moses will do everything to investigate and win your case. We are dedicated to holding the person responsible for causing your injuries accountable and getting your damages paid.
There are only a few, if any, law firms in the country that can match the amount of experience and success we have had representing injured cyclists. With over 25 years of experience, we go beyond professional and practiced, offering unmatched authenticity, honesty, and reliability. Call now.
What To Do After A Bicycle Accident
It can often feel as though cars don't adequately share the road with cyclists. Many automobile drivers have a bias against bicyclists. We see the unfortunate result of this reckless attitude on a regular basis: serious accidents causing injuries that can be life-altering. To make matters worse, police officers often skew the police report in favor of the car or truck. Insurers also tend to skew the reading of the report in favor of the car or truck.
When a bicycle accident happens, every cyclist should know what to do in the immediate aftermath. Every moment after the accident is critical. Follow these four steps to stay safe and protect your rights:
#1 CONTACT FIRST RESPONDERS. If possible, call 911 immediately. Wait for emergency medical technicians (EMTs) and police to arrive. Never leave the scene of an accident, even if it seems minor at the time.
#2 STAY SAFE. As you wait for first responders to arrive, do not exacerbate your injuries. If you are in a safe location after the crash, stay where you are. If you are in oncoming traffic or other hazardous positions and able to to move, relocate to a safer place within view of the initial accident scene.
#3 PRESERVE THE EVIDENCE. Documentation of the accident will be vital in your efforts to recover compensation for injuries, disruption, lost income, and/or damage to your property. (In some cases, physical trauma may not be evident for hours, days, or even weeks after an accident.)
Exchange information with all drivers and witnesses involved. Include their names, addresses, phone numbers, insurance information, and license numbers. If possible, write down the details of your surroundings like where, when, and how the accident happened. Also, take note of the accident location, road conditions, speed limits, weather, lighting, and the direction of travel for involved vehicles. Document where all vehicles involved came to rest, whether they were moved after the accident, and if there was any damage. Take photographs on your camera phone when possible. Look for and note any video surveillance cameras nearby.
#4 PROTECT YOUR RIGHTS. Never admit fault! Accidents can be jarring, and those involved may not recall every detail until hours or even days later. Be careful what you say to those involved, including the responding police officers, EMTs, doctors, nurses, or other medical personnel.
Consider calling a motorcycle accident lawyer (even from the scene of the accident!) for tips on how to strengthen your claim and protect your rights. A reputable firm will always offer a free consultation.
Have you or a loved one been injured? Contact Kass & Moses. Our motorcycle accident lawyers are available 24/7.
The information on this website is for general information purposes only. Nothing on this site should be taken as legal advice for any individual case or situation. This information is not intended to create, and receipt or viewing does not constitute, an attorney-client relationship.